Our Programs
Legacy Gala Networking Party
To continuously further our outreach, every year the Whispers from Children's Hearts Foundation puts on a star-studded Legacy Charity Networking Party; a fundraiser and an awards ceremony honoring people making a global difference in the world. Check out some of the past Legacy award recipients and the wonderful nonprofit organizations they represent!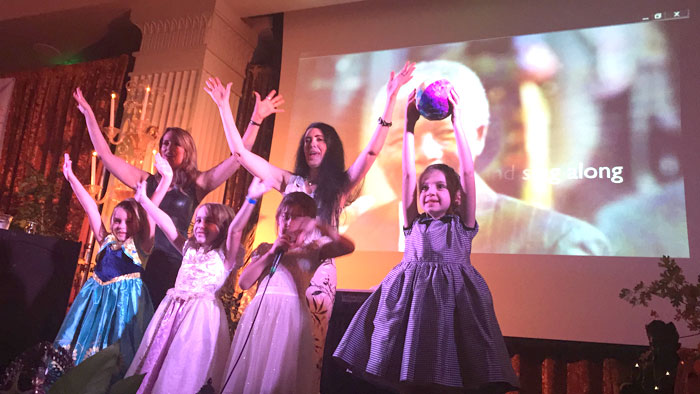 Whispers From Children's Hearts (WFCH) Foundation is a 501(c)(3) nonprofit organization that is dedicated to recognizing and supporting charities that benefit the needs of children.
Whispers From Children's Hearts Is Dedicated To:
Building Bridges Between Cultures
By raising awareness of orphaned and displaced children worldwide, the WFCH Foundation helps to build bridges of communication and support between cultures globally.
Raising Funds For Nonprofits
WFCH showcases other nonprofits who are committed to making a difference and provides a platform for them to be heard by raising funds to support their efforts.
Providing Financial Help
From our annual Legacy Charity Gala to the kid's hospital visits we facilitate, WFCH provides financial help to worthwhile organizations that are dedicated to improving the lives of children in need.
International Mission Trips
Since 2005, WFCH has been providing adults and teens the opportunity to give back and make a difference through mission trips to orphanages around the world and locally to visit children's hospitals.
Local Outreach
WFCH brings both kids and adults to visit local children's hospitals as SoulBlazing Caped Crusaders to entertain the children who have cancer and other life threatening diseases.
We dress up and play games, do magic tricks and perform for the kids. We aim to brighten their day and then give them gifts, including their own fleece superhero-hooded capes. When we can, we also bring peace bear donations from SoulBlazing
superhero comedian Jackye Swidler. It's a fun and rewarding way to give back and make a difference, providing what we call soul care. This type of interactive play addresses the many multi-dimensional attributes of a child's emotional health and physical wellness, as well as their mind, body and spirit connection.
Global Outreach
The WFCH team travels the world to orphanages and hospitals offering soul care and many forms of support. Our global volunteers assist in building schools and homes worldwide. We also bring needed supplies, love and unwavering support to children who are sick or suffering from life-threatening diseases by playing games that are imaginative and transformative. We also join forces with other nonprofits that are doing similar work. Click here for more info.
Additional Ways WFCH Gives Back
DONATIONS
WFCH is dedicated to donating needed supplies to overstretched orphanages. Donated items have included: locally-purchased basic provisions like clothes, toys, stuffed animals and dolls, as well as other donations to better a facility like: medical supplies, beds and sheets, stuffed animals and dolls.
VOLUNTEER MISSIONS
Locally and globally, WFCH brings volunteers on humanitarian service missions to orphanages and hospitals. Volunteers play and engage with the children, providing companionship, support and love. During these missions, trained volunteers facilitate age-appropriate, therapeutic activities adapted from Lisa Haisha's unique SoulBlazing coaching program.
TEAM SPONSORSHIPS
When appropriate, WFCH sponsors sports teams in supplying them with uniforms and jerseys, as well as shoes.