Volunteer Opportunities
Giving Back For The Greater Good
The Whispers from Children's Hearts Foundation is designed for anyone who wishes to help children locally or globally. We're committed to finding the best organizations that offer programs for kids worldwide to get involved with. We offer people the rewarding opportunity to give back in many ways.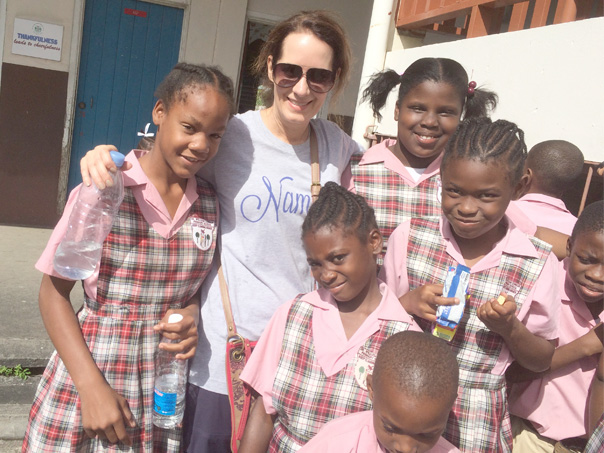 Whispers From Children's Hearts (WFCH) Foundation is a 501(c)(3) nonprofit organization that is dedicated to recognizing and supporting charities that benefit the needs of children.
We all have busy lives, but we have found that taking time out to help out our brothers and sisters makes our lives resonate at a higher level. Compassionate adults that have joined our rewarding WFCH volunteer programs will have the opportunity to be of service in several ways.
International Orphanage Trips
Working with other worthwhile nonprofit organizations worldwide, we offer one-week international programs providing participants with a unique volunteer vacation experience. WFCH volunteers will spend seven days at a predetermined location-in-need being of service, providing crucial life supplies, love, laughter and gifts to the kids in selected orphanages.
Visits To Local Children's Hospitals
So popular and fun that we made a music video about it, WFCH offers local trips to hospitals to help cheer up children with life threatening diseases and debilitating illnesses. We dress up in SoulBlazing Superhero Capes of Courage and play games, do magic tricks and perform for the kids. We aim to brighten their day and then give them gifts, including their own fleece superhero-hooded capes.
Legacy Charity Gala Volunteer
Always looking for ways to give back, we hold a yearly event in November in the Los Angeles area where we honor nonprofit organizations that are doing good work for children by donating money to them. It's the star-studded Legacy Charity Gala and all throughout the year our volunteers work hard to help raise the money to donate to the nonprofits and put on a truly awe-inspiring event.